Friday-Monday, February 16-19, Varios Times
Various Locations
Free
Great Backyard Bird Count, Audubon - birding
By Signe Hammer and April Gaydos
The Great Backyard Bird Count (GBBC) is an annual four-day event in which, people of all ages count birds around the world. Anyone can take part, whether beginner or expert. You can join our special events or count in your own backyard. Last year, more than 160,000 participants created the largest live snapshot of global bird populations ever recorded.
Counting birds helps scientists measure the health of the planet. Because of climate change, more than 1200 bird species around the world face extinction over the next century—including up to half of the 650 North American bird species. Citizen science like the GBBC could help save them. The more researchers learn about how birds are faring, the better we can protect these beautiful creatures and the environment we share with them.
When you participate in our special GBBC events, you'll receive a complimentary copy of Audubon de México's Birds of San Miguel guidebook, featuring 81 species commonly found in the San Miguel area.
Join the Audubon birdwalk on Sunday, February 18, 7:45am-noon. Both adults and children aged 10 and up with parents are welcome. In English. Participants will find and count a variety of local and wintering birds along a quiet, tree-lined stretch of the Rio Laja. Transportation by carpool. Meet in front of the Instituto Allende at 7:45 am. We will have a few pairs of binoculars to lend to adults, and telescopes for everyone to look through. No registration necessary. Audubon members free, non-members 200 pesos or $10US per person.
Kayak on the Presa Allende, Monday, February 19, 8:30am-1pm. Registration necessary. For adults; children 15 and up with parents welcome. In English. With our experienced guides, see and count songbirds in the trees along the Rio Laja channel as well as waterfowl and waders such as pelicans, cormorants, ducks and egrets in the open water. 100 pesos per person donation to Audubon. To register: email audubondemexico@gmail.com with first and last name, email address, and phone number of each person in party, plus the number of one-person rental kayaks (200 pesos additional per person) needed, if any. We'll provide directions to the boathouse and coordinate transportation for those who need rides.
Become a citizen scientist: count birds in your own backyard! Friday to Monday, February 16-19. If you are familiar with our local birds, you can participate in the GBBC by counting the birds in your own back (or front) yard or local park. It only takes 15 minutes a day, for as many of the four days as you'd like. Please contact audubondemexico@gmail.com to preregister and get the information you'll need to make your numbers count!
For more information, visit the Audubon website at
www.audubonmex.org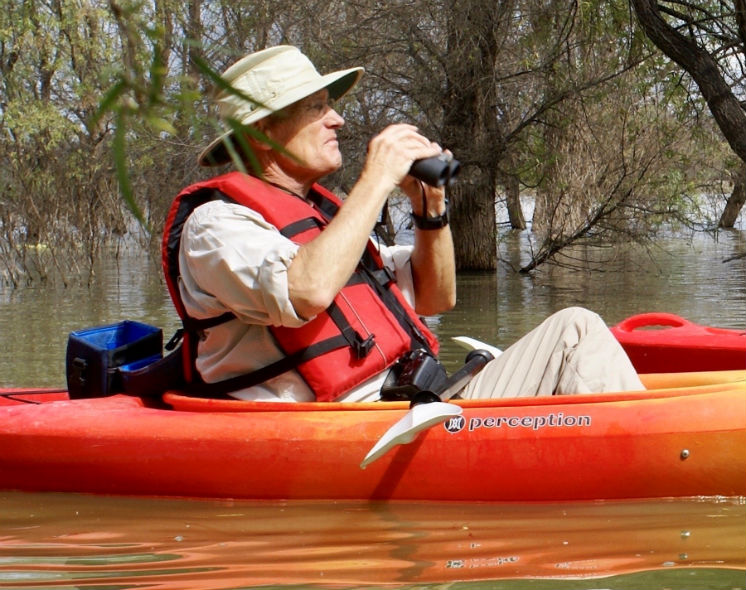 Photo by Bob Graham