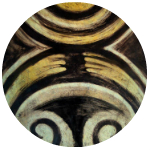 · Notes from Monte Alban
by Glen Rogers
...many large stones inscribed with an intriguing array of figures and symbols, a hidden language...
Exhibition, Fabrica Art Walk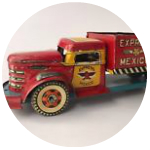 · Giving and Receiving:
by Mary Jane Miller
...the USA racks up one billion dollars in returned gifts.
Dialogue for Peace, Event/Exhibit, Thur. Jan. 4
| | | | |
| --- | --- | --- | --- |
| | december / diciembre 2017 | | |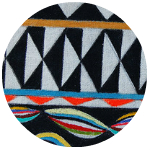 · Hand-Painting On Textiles
by Laura Honse
Her hand-painted fabrics are a shying away from technological perfection and coldness, a search for the meditative slowing down of time...
exhibit/sale Saturday, December 9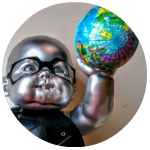 · Doll Therapy
by Lena Bartula
Swift sees them as people bewildered by the complexities of life, yet with a sense of humor about their journey.
opening Saturday, December 9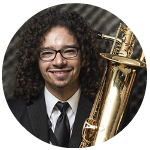 · Holst's The Planets: Sax Quartet
by Fredric Dannen
...the only ensemble outside of Japan ever to perform Nagao's stunning adaptation...
Concert - Wed. Thurs. Dec. 13, 14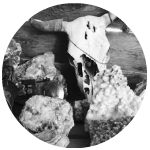 · My Trip to Mineral de Pozos
by Carolyn Studer
One day the miners dug too deep. The mines flooded and it was impossible to correct the damage.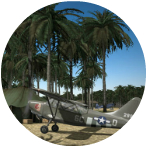 · My Father was a Gambling Man
by Dr David, Editor / Publisher
...I admired my father's ability to hustle... you could drop him anywhere and he would land on his feet.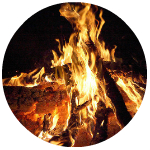 · A Mexican Christmas Story
by Duke Miller
...if you ever hear somebody saying that Mexicans don't care for dogs, just tell them about Fantasma...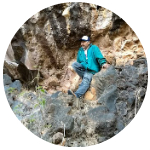 · Gone A'Soldiering: Treasure Hunting
by Joseph Toone
Rumors abound that his Catrin-esque (skeletal) remains are there. Also that the surrounding smaller caves house hidden gold.
| | | | |
| --- | --- | --- | --- |
| | november / noviembre 2017 | | |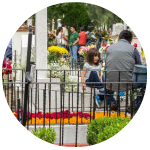 · Day of the Living Dead
by Dr David, Editor / Publisher Lokkal
A NYU research hospital published a report last week that proves there is life after death.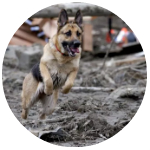 · Sueño de Opio
by Oscar Plazola
La tierra, que se había estado aflojando por el exceso de agua no aguantó más el peso de los edificios de lujo...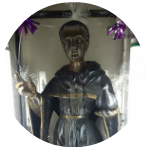 · The Town Crier
by Joseph Toone
Following the fire here in town the statue of St. Nicholas began to cry and continues to.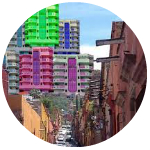 · Opium Dream
by Oscar Plazola
The land, which had been saturated... could take no more. Luxury buildings and giant trucks and everything turned into an avalanche.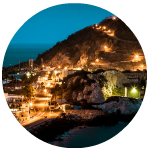 · A Kite Over Mazatlán
by Duke Miller
He wondered about the final breaths of Mozart and how everything depended upon things that were entirely undependable.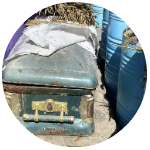 · Death and Taxes
by Joseph Toone
The photos that get the most reactions are those that feature a coffin removed because the former resident's descendants not paying the tomb tax.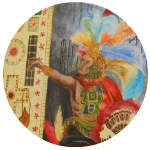 · Xuchiles Bring Home the Dead
by Joseph Toone
This symbolically brings the ancestors back to their tombs, for St. Michael's church was build atop the Chichimeca graveyard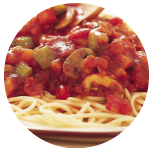 · My Famous Spaghetti and Kenny Rogers
by Dr David, Editor / Publisher Lokkal
..."famous" red sauce, because more than once it has struck fear into the hearts of men of Italian decent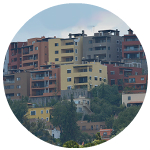 · San Miguel de Allende, Point of No Return
by Alberto Aveleyra
We are about to reach a point in the development... that will profoundly and negatively modify the environment, cultures, quality and way of life.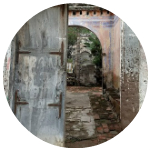 · Exploring the Eastern Ranchos
by Joseph Toone
In the field across from it is a clump of trees growing over the remains of a pre-Hispanic pyramid...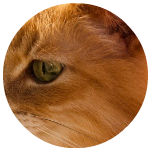 · A Woman Stands in Time
by Tandy Martin
She wants to smell the rainy air on her terrace and see the green plants breathe
| | | | |
| --- | --- | --- | --- |
| | september / septiembre 2017 | | |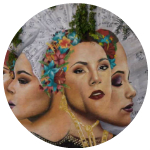 · Living Walls
by Honey Sharp
On surfaces from cement to brick, stucco, or even metal doors and with materials from aerosol cans to acrylic paint applied by brush or roller, the art continues to flourish.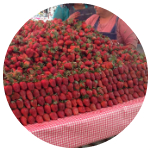 · Tuesday Market in San Miguel
by Isobel Cunningham
MX of young men shaking hands with the aged guitar player. MX of hard work and of corruption... Tawdry MX of a tinsel covered baby Jesus. Elegant MX of the cowboy.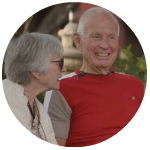 · Americans Aging in Mexico
by Joseph Toone
All this is in accord with the advice from combative 1930s actress Bette Davis, who once stated, "Aging isn't for sissies."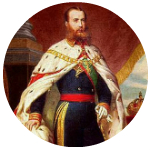 · An Emperor Visits San Miguel
by Linda King
"Mexicans!" he called out in Spanish before the bullets hit, "I die for a just cause: that of the independence and freedom of Mexico!..."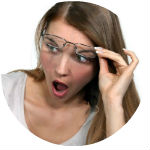 · Periochisme
por Oscar Plazola
...es imposible controlar todo lo que se publica en internet, que vivimos en una sociedad donde se practica la libertad de expresión, pero ¿dónde queda la ética y la conciencia?...
· Who Picks up the Check?
by Joseph Toone
Once upon a time, however, the Church did pay. Or rather, they taxed you and then used your money to pay...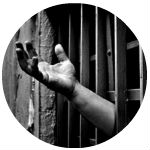 · Marquez and Octavio
by Duke Miller
The eternal dictators always attack the students first; the ones who are too young to totally understand the danger...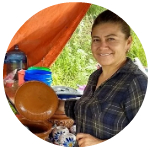 · Local Gal Lives Her Dream
by Joseph Toone
Here my cleaning lady was quitting to live her dream, the dream of owning her own restaurant.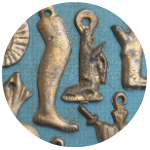 · Appreciating Miracles
by Joseph Toone
The use of milagros is an ancient and nearly universal practice that endures.

ACABA SEPTIEMBRE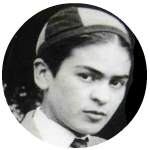 · Frida Kahlo's Numerology
by Austin Starr
She had many lovers, from Josephine Baker to Leon Trotsky, with lots of stops in between.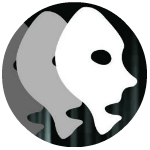 · 10 Questions about La Troupe
by Editorial Board
It's the first truly bilingual theater company in SMA, and... one of the few such companies of its kind in the world.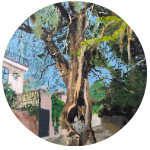 · Pila Seca Prolongación
by Ram Chanty, Dr David
In this hot, dry land trees are valued, some yet-pagan influence breaking through catholic edifice...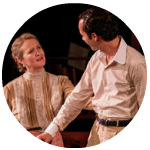 · The Sorrows of Young Eugene
by Fred Dannen
The result was the greatest O'Neill drama, in the opinion of many, the finest play ever written by an American.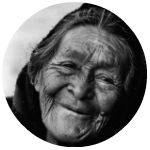 · Anciana
by Mike Lucas
Death resizes infinity so reality is endurable.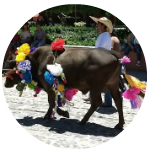 · Rehearsing for St. Mike's Day
by Joseph Toone
The Chichimeca dead were previously included back at the Parroquia, which was built upon the Chichimeca graveyard
· Consuming the Future
video, 20 minutes
Groundwater, Agro-export and Inequity in the State of Guanajuato
· Church and State: USA and Mexico
by Joseph Toone
Understanding of what goes on around you removes fear and its cousin, anger, which opens the door to a fuller enjoyment...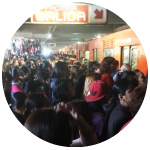 · Theta Healing
por Oscar Plazola
Mi única terapia de theta fue en el metro... quedé atrapado entre las tetas de dos señoras...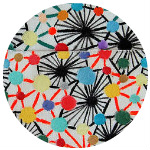 · Wearing Monet's Water Lilies
by Laura Honse
One sees the muddy depths of the water lily pond, the colorful water lily leaves and flowers, the water-reflected sky and sun.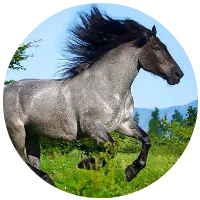 · Taxi to the Doctor
by Duke Miller
The romance has given way to a much harsher reality and we are the lesser for it.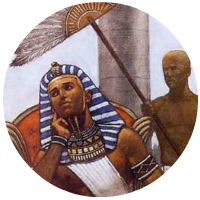 · Theta Healing
by Oscar Plazola
The car swayed and suddenly I was trapped between the tetas [teats] of two bulky ladies...
· Respect Makes the World Go Around
by Joseph Toone
I hope she can read... the unspoken apology on my face and that she will not let a verbal torrent loose on the woman.
· Semana Santa - pictorial
by Urban Sketchers of SMA
...we gathered at high noon on Easter Sunday, for the Burning of Judas in the Jardin...
· My Daily Exercise
by Duke Miller
A tribesman had taken a potshot at... a distance and the bullet had fragmented on the frame of my SUV and then glanced off my skull.
· Mercado San Juan De Dios: pictorial
by Douglas Cullen, Andrés Carnalla, Mexican Food Journal
Every market has food stalls which are worth a visit for great homestyle meals at very reasonable prices.
· The Last Trio: Holy Week San Miguel
by Joseph Toone
Then church members, friends and family of the prisoners would bring the image of Jesus behind bars and the food to the prison.
· Women and Architectural Objects
Artist statement/video by Linda Soberman
...women had been hidden or edited from history and not acknowledged for their significant contributions.
· La Mujer y los Objetos Arquitectónicos
Declaración de un artista, Linda Soberman
...las mujeres han estado apartadas y editadas de la historia y poco reconocidas por sus significantes contribuciones.
· Susan Page
by Dr David, Editor/Publisher Lokkal
audio interview
· "The Book of Love"
Urban Sketchers SMA
It was quite a challenge to sketch such a non-stop production, the storyline moved quickly and the cues were brief...
· Happy New Year: a brief memoir
by Dr David, Editor/Publisher Lokkal
The strangest thing was not understanding what had happened, why I had fallen...
· The Anti-Trump Gringos
by Duke Miller
They've heard gringo tyrants before and they know what they sound like.